Hi, I'm Catt
Check me out
I'm a professional digital project manager and producer currently working full time in a high pace agency-like role.
I live in Kansas City, Missouri with my husband and almost 7-year-old son. I love making things and expressing myself as a form of self-care and fun!
Here is some art I have done IRL. I am available for custom designs and other small art projects, just ask!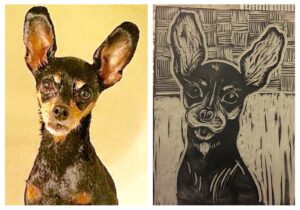 Find me on social!